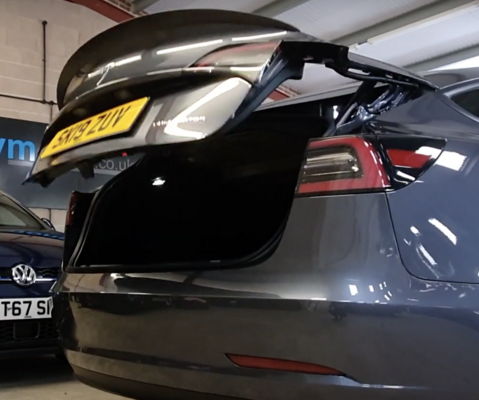 Power Tailgate For Model 3
The power tailgate is a great addition to the specification of your Model 3. 2021 models have this from the factory but for earlier cars we can install a system for you to work in the same way.
It comes with a foot sensor, screen and app functionality and the height of the tailgate can be adjusted.