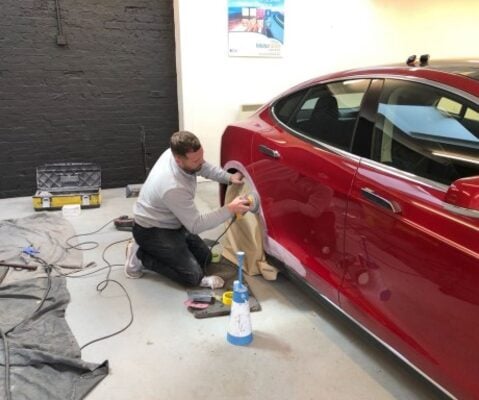 Model 3 Door Damage
It is inevitable that your car will obtain some unwanted battle scars in its lifetime and whilst we primarily refurbish cars for retailing, we are more than happy to try and help you with any cosmetic repairs you may require.
Over the years we have refined our skilled teams of staff and specialist contractors to be the best in the business who are all very experienced with all vehicles, including Teslas.
From car park dings and dents to pence-post scuffs and bumper battle grazes, let us know what you need and we will happily offer you a competitive quotation for your cosmetic repair.
A loan car can be available whilst your vehicle is with us.