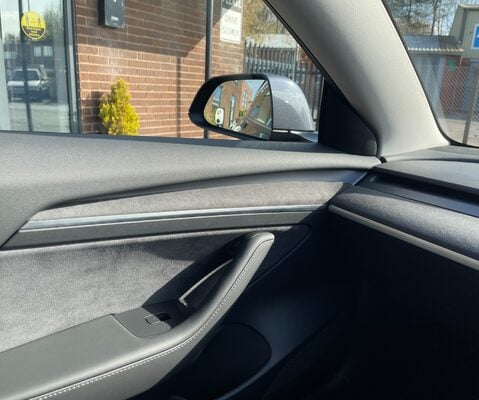 Alcantara Dashboard and Door Trims for Model 3
Wood be gone
The alcantara dashboard and door trims matche perfectly with the alcantara door cards on a Model 3. In the fitting process we swap the existing dashboard trim with one that is wrapped already.
Dashboards for Model 3's pre-March 2021: £250 including tax. Fitting on the spot.
Dashboards and door trims for Made in China Model 3's: £340 including tax.
NOTE: The dashboard and door trims for the MIC Model 3's are not in stock with Tesla and this means fitting will not be able to be done on the spot at the moment. This job will take 4-5 days at the moment. Once we have the spare parts in stock, this service would take 15 minutes.
Enquire below for details and bookings.
We're working closely with DAJ Automotive for trimming these parts to the highest standards possible. Their experience and attention to detail will transform the interior of your Model 3 and give it a more premium look.